Make-Up on a Mission – How To Overcome the Feeling of Unfulfillment for Creative Success – Nimi Fafowora – Episode # 51
December 4, 2020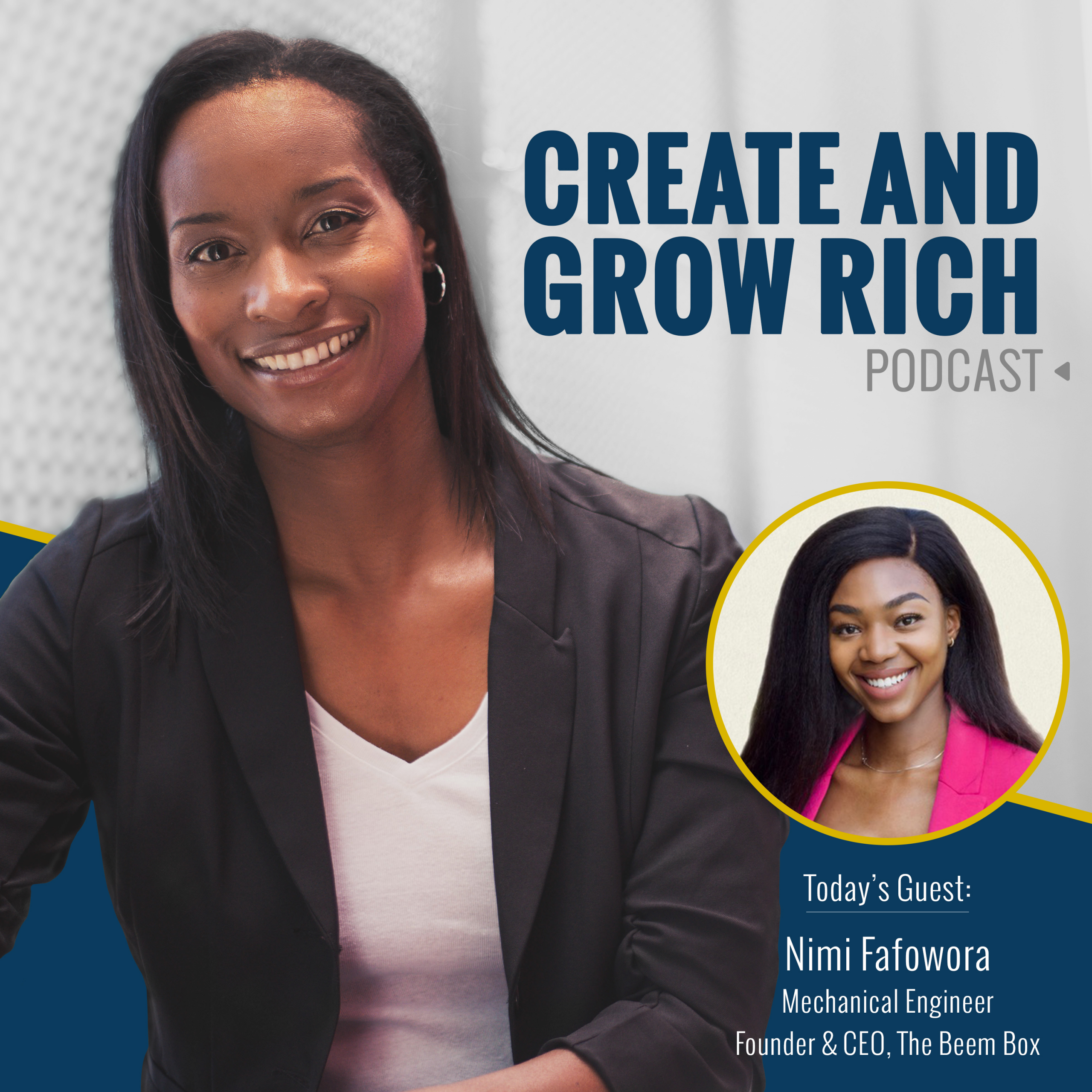 This is make-up on a mission.
Nimi, a mechanical engineer, took her analytical mind to 'beem' hope and joy into women around the nation. Her ability to share her intercultural creativity with women on different walks of life is a story CAFFE Strategies is proud to share.
In this beeming episode you will learn:
-How to balance two completely different types passions that could compliment each other
-How to overcome setbacks and that feeling of being unfulfilled
-How to spot creative gems in ones' childhood that give hints to life's purpose
-How to wait patiently yet stay prepared for opportunity
-Listen to the end for a special discount surprise!
Get the BeemBox for you or for the lady in your life this holiday season! They have a friends and family special for the holidays!
Nimi's Bio:
Nimi Fafowora is the founder and owner of The Beem Box.  The Beem Box is a beauty subscription box for women of color which has been recognized in various media outlets including Elle and Cosmo. As the owner of The Beem Box, Nimi oversees acquisition, operations, supply chain, sales, and strategic planning.
She launched the company to help women of color, by providing personalized, well-suited makeup products for deeper and darker skin tones.  Before starting The Beem box, Nimi has worked as a Manufacturing Engineer and Engineering Project Manager in various fields from electronics, to aerospace, to tech.
Alongside the Beem Box, she manages her own personal brand that provides content for women to balance lifestyle, fashion, fitness, and relationships. All this and more have built Nimi's experience in content creation, copywriting, project management, problem-solving, risk management, and negotiation.
Nimi holds a Bachelor of Science degree in Mechanical Engineering, from California State University, Northridge.
A part from sitting at the computer all day, Nimi loves to go camping and also enjoys creating inspirational content for Youtube and Instagram. 
Follow Nimi and The Beem Box!