Creative Health • Financial Wealth
This dynamic online academy will strengthen your creative abilities while giving you the financial foundation to build wealth and prosper from your creative ideas. At the Creative Wealth Academy, we believe that your creative health affects your financial wealth, so investing in BOTH of those areas is key for an abundant life.
Back To School
Sign up for our newsletter for open enrollment dates!
Additional Courses Coming in  2020: Negotiation 101, Power of Journaling, Proverbs for Provision, 'Money, Moms and a Mission'.
Creative Foundations Track
Pre-Training: The Creative Mindset
The Creative Bootcamp: Igniting Your Creativity
Building Emotional Creative Intelligence
Design Thinking – The Creative Process
The Power of Metaphorical Thinking
Courageous Creating: Overcoming Fear
Financial Foundations Track
Pre-Training: The Money Mindset
Financial Freedom Course
Knowing Your Numbers
Budgeting Basics
Dominating The Debt
Invest Vs Debt Payoff
Strategically Saving
Building Wealth With Basic Investing
From Debt To Destiny:
Creating Financial Freedom from the Inside Out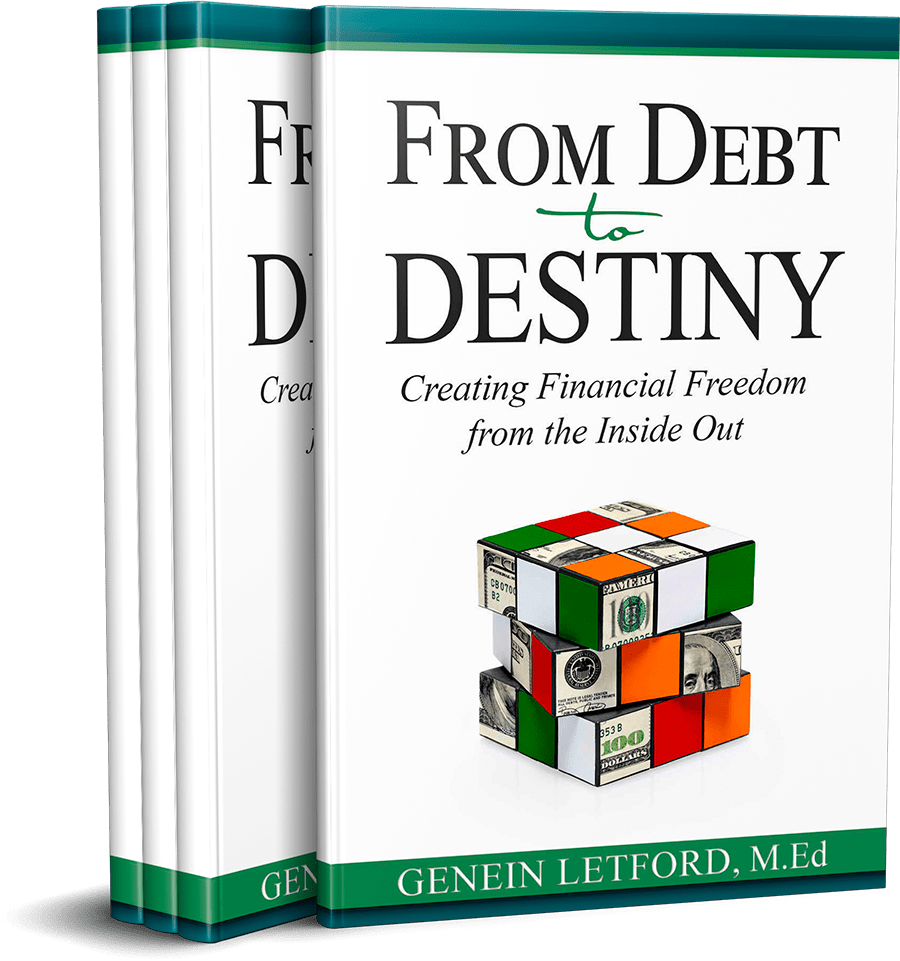 Want to eliminate debt, build savings and create opportunities for financial freedom?
Genein shows you how to go from $100,000 of debt to building wealth. This book uses hilarious stories and step-by-step strategies to guide you in creating the financial freedom you deserve.
From Debt To Destiny will show you:
How to stop debt ruining your life
How to prevent high interest rates eating away at your savings
How to avoid the "salary penalty" of a low-paid job
How to not get suckered into the worst deals on cars and other expenses
How to deal with debt and decrease your loans while in college
How to invest while still paying off debt
How to stop living a money-stressed life and start living a life of purpose!
If you're ready to stop being a slave to your money and live a life in which your money serves you, your family and your mission, this is the book for you!