How Creativity Empowers Teams For Business Success – Creativity Expert Van Lai-DuMone – Episode #59
February 28, 2021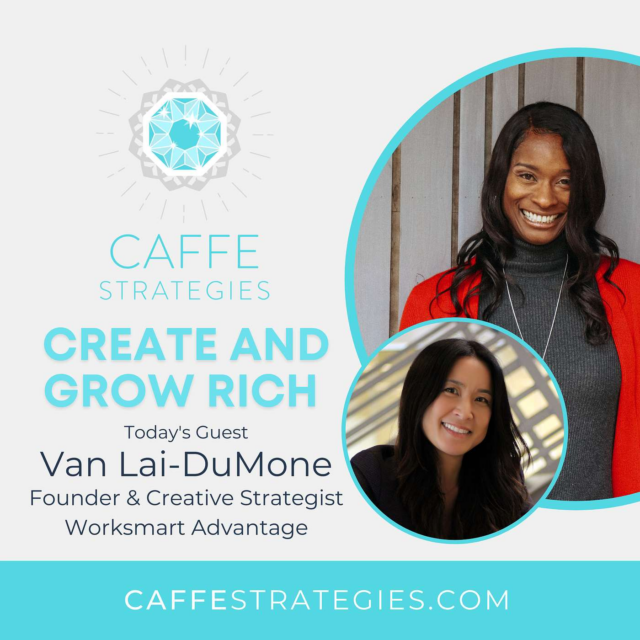 She's in the Business of Creativity
Creativity is a capacity that we all have and Van is on a mission to drive workplace culture and performance by integrating creativity into team and leadership development. She is curious, creative, and thinks if there is ONE tool we should be teaching in the workplace – it's creativity!
She's worked with Kaiser, Google, LinkedIn and Pandora to name a few companies who knows how crucial this is. Van invites clients to think with their hands and use creative tools to disrupt traditional training methods.
As the founder of Worksmart, a progressive team and leadership development company; Van proposes that we are all innately curious and creative, good ideas can come from any level of an organization, and by cultivating idea sharing in the workplace through creativity, everyone has a chance to have their voice heard. And when that happens – company culture, performance, and innovation can skyrocket!
She studied Psychology at the University of California, Santa Barbara, and earned her MBA from Pepperdine University. She brings over 15 years of corporate and start-up experience to game changing clients including Google, LinkedIn, and Pandora.
This episode is produced by CAFFEstrategies.com – an industry leader in intercultural creative thinking development and the home of the 16 Diamond Tools of Creative Thinkers and the 7 Gems of Intercultural Creativity!