Finding Your Creative Groove – Episode #6
September 16, 2019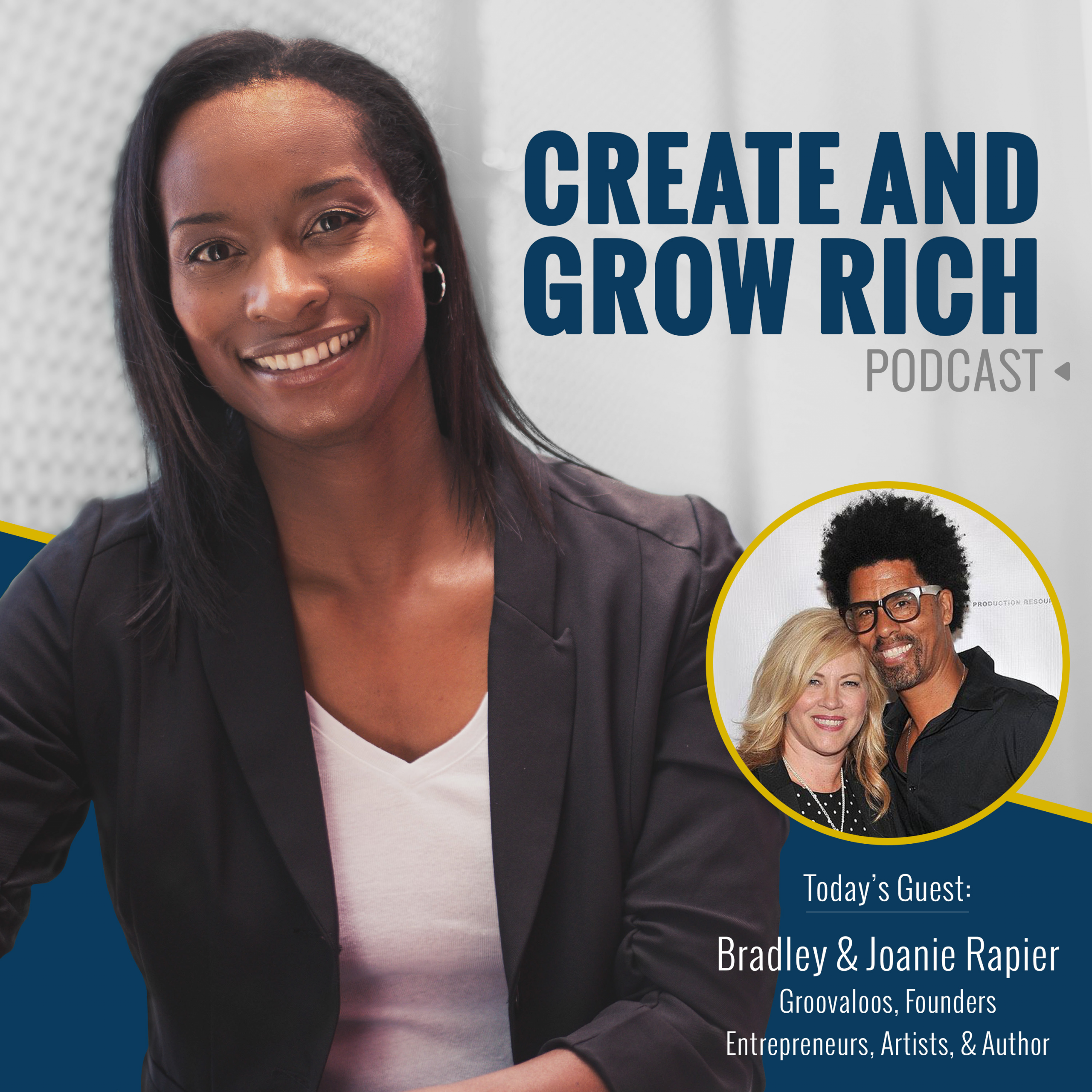 Can staying in the 'groove' help you be more creative as well as increase your financial fitness?
The founders of The Groove Theory and the Groovaloos, Bradley and Joanie Rapier use dance to activate people's passions in business, schools and in life. 20 years ago, Bradley pioneered a movement in Los Angeles that rocked the dance community and changed the landscape for hip hop on TV, film, and live theater. Now, using his extensive life experience and powerful analogies from the culture, Bradley activates business audiences with his dynamic approach that breaks people free to groove beyond the pitfalls of disruption and blindspots. Come groove with us!
Check out more at http://www.bradleyrapier.com
Thanks to our sponsers LetfordMedia.com for sponsoring this show!
FB:https://www.facebook.com/CreateAndGrowRich/
IG: @CreateAndGrowRich
Twitter: @RichCreate