Why Play Needs to Be Apart of Your 2021 Innovation Strategy – Playologist Jeff Harry – Episode #45
September 27, 2020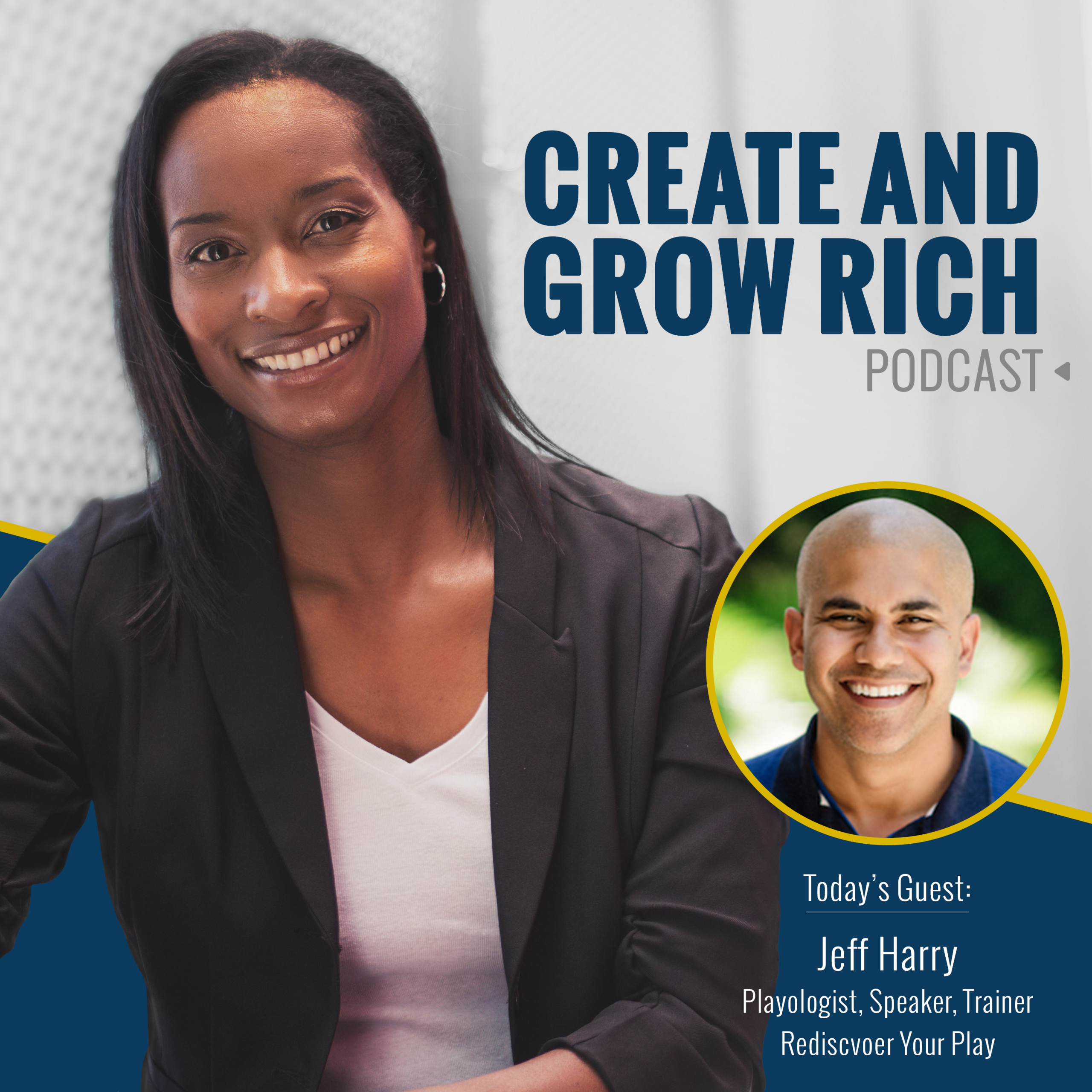 He's not the King of POP but he's the King of PLAY!
He is here to share why play is now an integral part of your business and personal success.
While we spend most of our time pretending to be important, serious grownups, it's when we let go of that facade and just play, that the real magic happens.
Fully embracing your own nerdy genius — whatever that is — gives you the power to make a difference and change lives.  Jeff believes that we already have many of the answers we seek, and by simply unleashing our inner child, we can find our purpose and, in turn, help to create a better world.
Jeff Harry shows individuals and companies how to tap into their true selves, to feel their happiest and most fulfilled — all by playing. Jeff has worked with Google, Microsoft, Southwest Airlines, Adobe, the NFL, Amazon, and Facebook, helping their staff to infuse more play into the day-to-day.
Now he's here to help you unleash your power of play!

This episode is sponsored by CAFFE Strategies, LLC, the top trainers in creative thinking, unconscious bias affects on creativity and helping adults regain their child-like creative thinking genius abilities. Visit us today! Now go create!