Why Are Some People More Creative Than Others? A Diamond Mentor Monemt #5 – Genein
January 28, 2021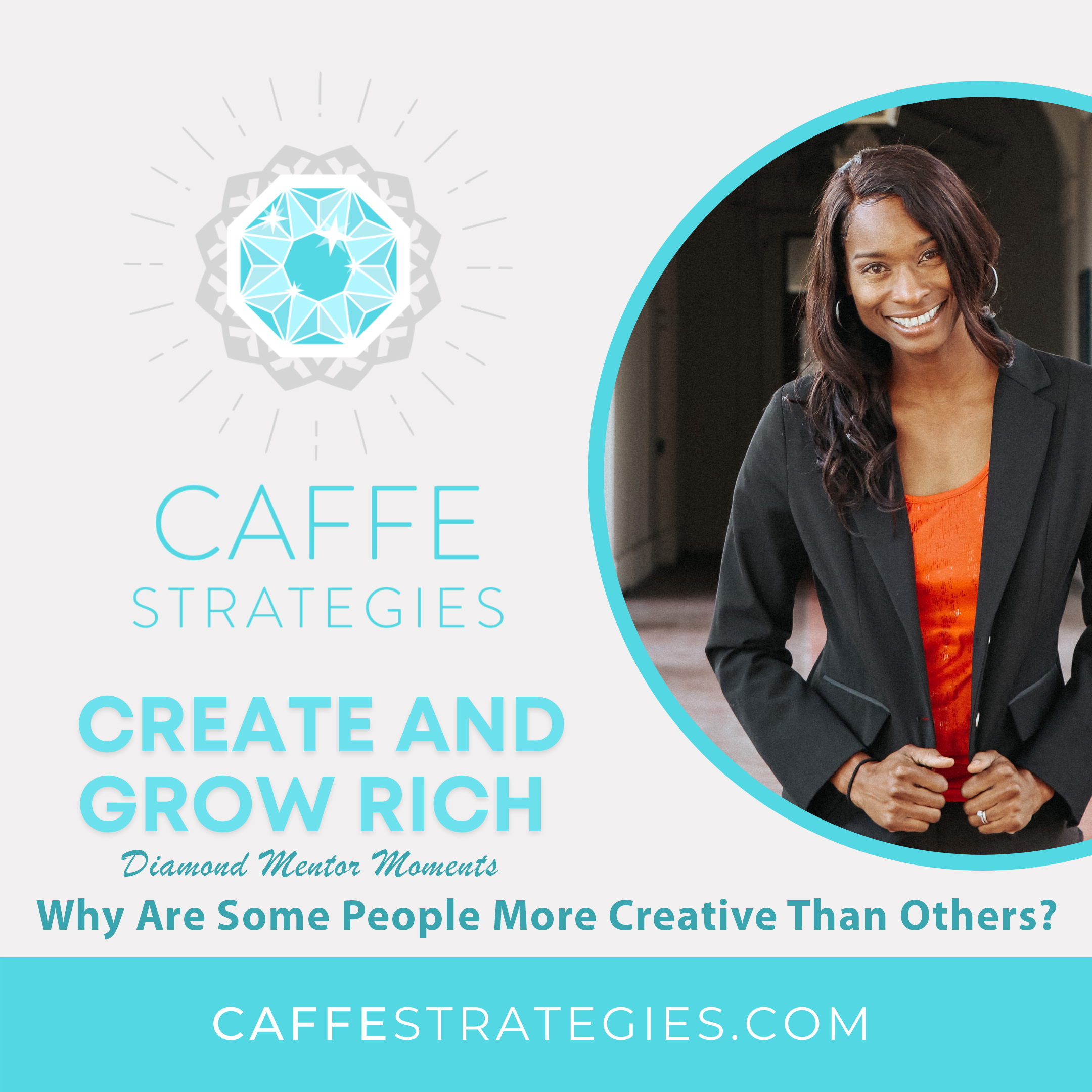 Are you living in the intersection of fields, disciplines and cultures?
If not, you should be – especially if you want to grow in creative thinking!
Today I'm sharing about the Medici Effect which explains that creativity lives at the intersection of fields, disciplines and cultures and is affect by your association barriers. This is aligned with our 'Intercultural Creativity' framework which trains employees on developing their intercultural competency and creative thinking skills along side each other.
In order to strengthen your creative thinking (now the #1 skill needed) be aware of the level of your association barriers. Highly creative people have LOW association barriers and therefore can make more novel connections that those with HIGH association barriers just don't see. In the world of intercultural creativity, it's all connected!
At CAFFE 'InterCreative' Strategies, our framework and curriculum increases your ability to improve your associations and the usage of them personally and professionally.
Visit CAFFEstrategies.com for more info!
Support 2 year old Shawn 'The Creative Kid' 1st Book on Creativity  on his GOFundMe