The New Job Description of 2022 and Beyond: Making Connections Between the Unconnected – Diamond Mentor Moment #21 – Genein Letford, M.Ed
December 16, 2021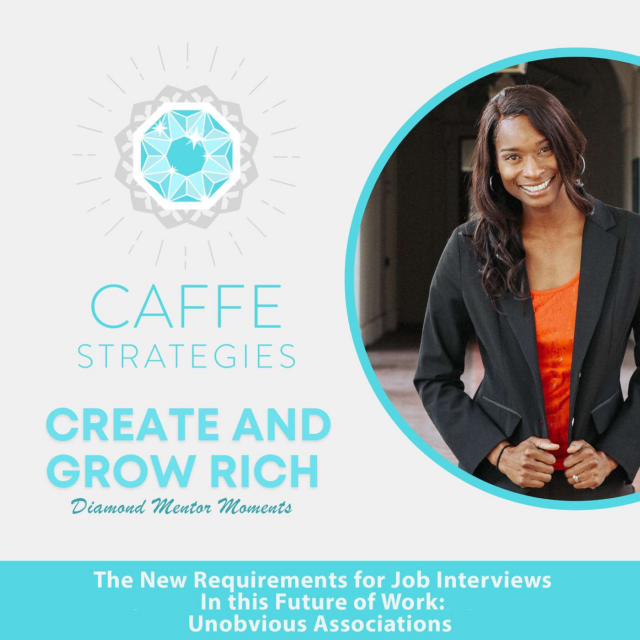 This will be the new skill organizations will be looking for in their new candidates.
Conceptual Combination –  the ability to combine and recombine items to create new ideas. One way to practice this is to make connections between non-associated items.
Last week I posted
What is a connection between:
a) Abraham Lincoln
b) The Titanic
c) Jackie Robinson
I posted this on all my platforms and only two people responded. I even offered a free signed book! It's funny because research shows that only about 2% of the population retains their genius thinking creative ability. I guess I found my two representatives.
Watch to learn their answers as well as my own associations.
I'll be teaching on the concept of 'Association Barriers' and why you want people on your work team to be able to make un-obvious associations in this future of work.
CAFFE Strategies, LLC
http://WWW.CAFFEstrategies.com