Taking Wisdom To Coffee … or to the Airport – Diamond Mentor Moment #16 – Genein Letford, M.Ed
July 7, 2021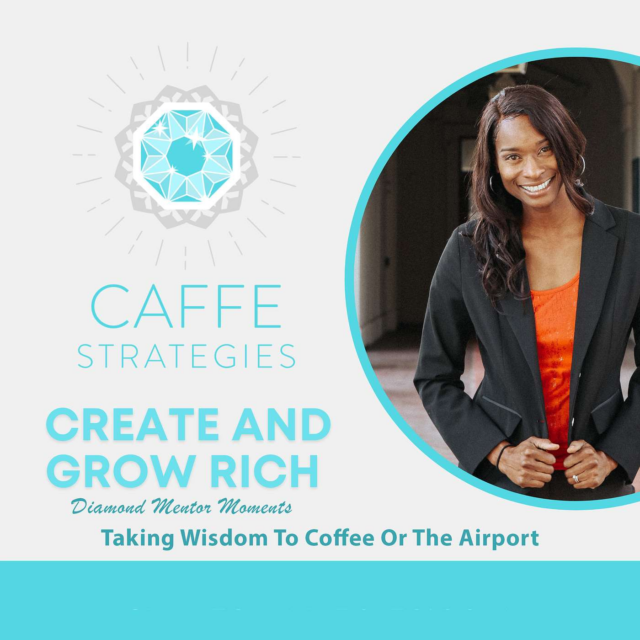 Creative thinking is now the #1 skill needed in the workforce. The top indicator of a highly creative person is openness to experience but the highest indicator of a culturally competent person is openness to people with different lived experiences.
Here are a few tips to increasing your creative exposure to people with powerful ideas.
Also, here is my course on LinkedIn Learning called Creative Thinking For Business Leaders
Enjoy!
Genein Letford, M.Ed
CAFFEStrategies, LLC
Home of Intercultural Creativity
The mission of CAFFE Strategies is to equip organizations with strategies of Intercultural Creativity that supports their DE&I goals. Intercultural Creativity is a unique type of training that develops intercultural competence (which is needed for inclusion and belonging) primarily using creative thinking strategies and cognitive processes.
In addition to utilizing our 7 Gems of Intercultural Creativity methodology, the other creative thinking strategies used in our trainings include divergent thinking, reframing, un-obvious associations, combinatory thinking, metaphorical processing, transformation ideation, and imagination development, to develop intercultural competence, self awareness, cultural-awareness and creative thinking.