Measuring the Milestones Within a Life of Intercultural Creativity – Diamond Mentor Moment #18 – Genein Letford, M.Ed
August 15, 2021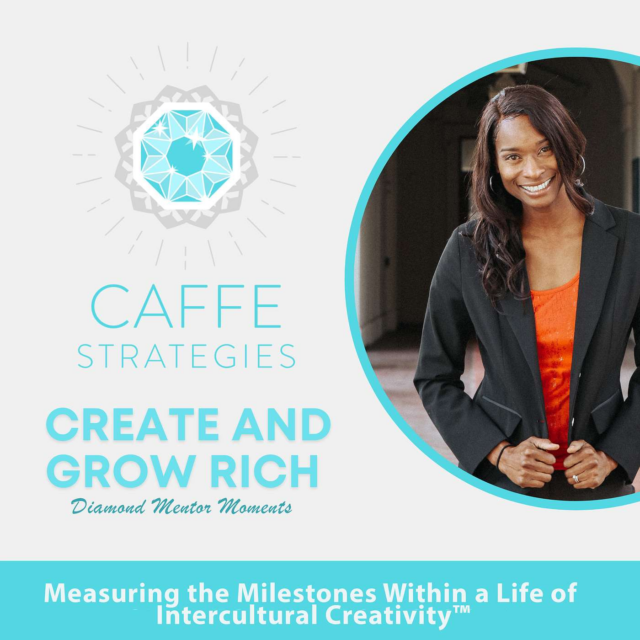 You acquired the gems in the game Zelda but what about the gems in your own adult development!
We monitor the developmental milestones of children but now it is just as important to monitor our own milestones as adults. Charlie Jones says, " You will be the same person in five years as you are today except for the people you meet and the books you read."
In this Diamond Mentor Moment, I will give you some inspirational tips to consistently increase your developmental milestones and shine bright like a diamond!
Enjoy!
Genein Letford, M.Ed
CAFFEStrategies, LLC
Home of Intercultural Creativity
The mission of CAFFE Strategies is to equip organizations with strategies of Intercultural Creativity that supports their DE&I goals. Intercultural Creativity is a unique type of training that develops intercultural competence (which is needed for inclusion and belonging) primarily using creative thinking strategies and cognitive processes.
In addition to utilizing our 7 Gems of Intercultural Creativity methodology, the other creative thinking strategies used in our trainings include divergent thinking, reframing, un-obvious associations, combinatory thinking, metaphorical processing, transformation ideation, and imagination development, to develop intercultural competence, self awareness, cultural-awareness and creative thinking.