Increasing the Creativity Within Your Relationships – Dr. George James – Episode #11
October 28, 2019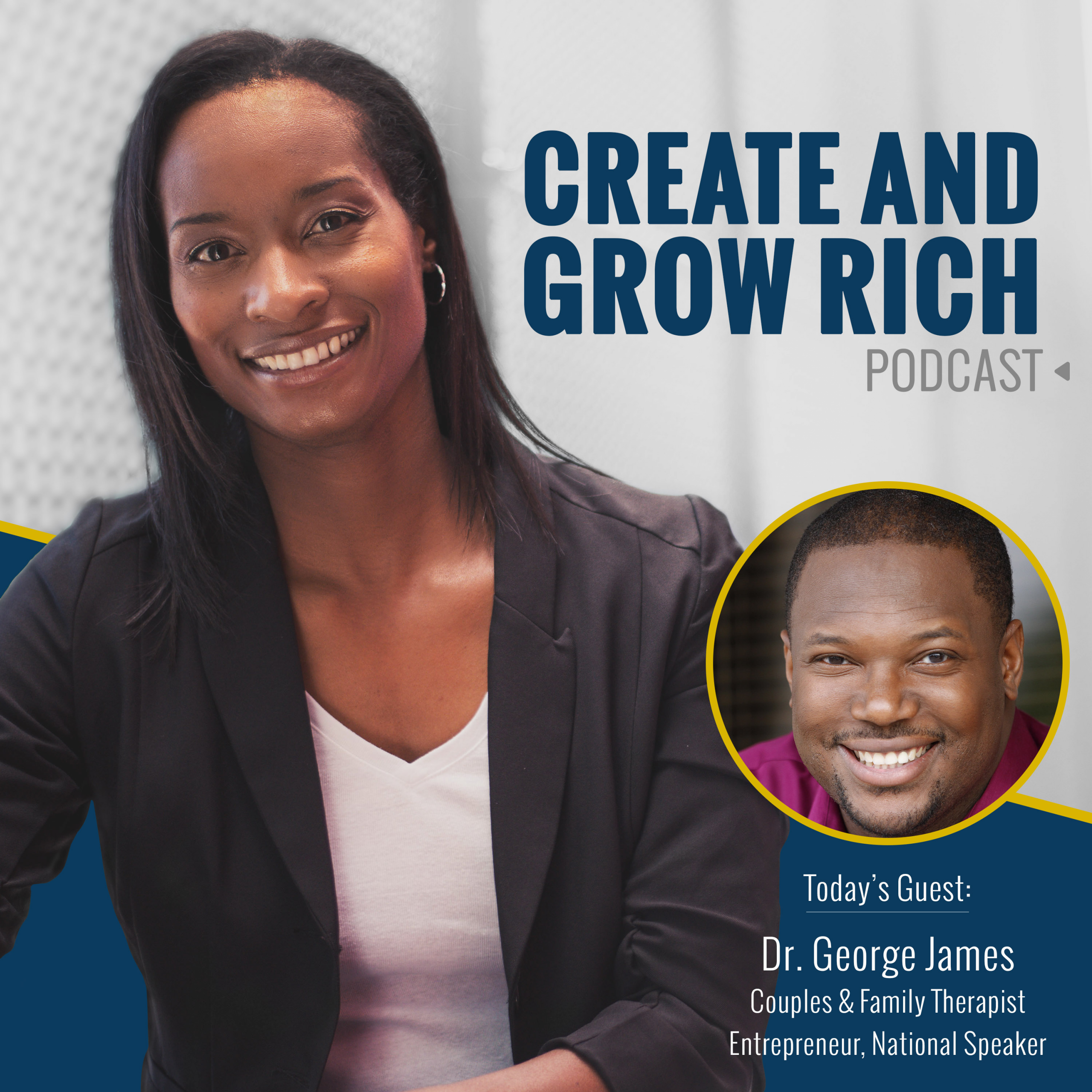 Creative coupling? This episode shows you how to increase the creativity in your relationships, your family and beyond. Dr. George James talks about the critical aspect of creative potential within partnerships, parenting and marriage. Dr. James is a licensed couples and family therapist, international speaker and life coach as well an associate director at Thomas Jefferson University. He shares what to be aware of during partner selection and how to continue to grow creativity together in relationships.
Dr. James explains the detailed points on how certain elements can increase or detract from your own creativity and the creativity of your partner. He also talks about supporting the creative growth of your children and allowing them to know that their innovative ideas can produce value. If you are looking to take your relationships to the next level, check out Dr. James' creative GENIUS in this episode!
GeorgeTalks.com 'Where your relationships matter!'
Book: Reflections of Me Dr. Candace Robinson James.
Nalani Adelle T-Shirt Collection
George on LinkedIn
George on FaceBook
George on Twitter
@GeorgeTalks
Thanks to our sponsor LetfordMedia.com for sponsoring this show!
http://www.letfordmedia.com
Facebook: Create and Grow Rich Podcast
IG: @CreateAndGrowRich
Twitter: @RichCreate