How Your Pyschology Affects Your Money and Your Creativity – Samantha Innes, CFP Episode #24
March 9, 2020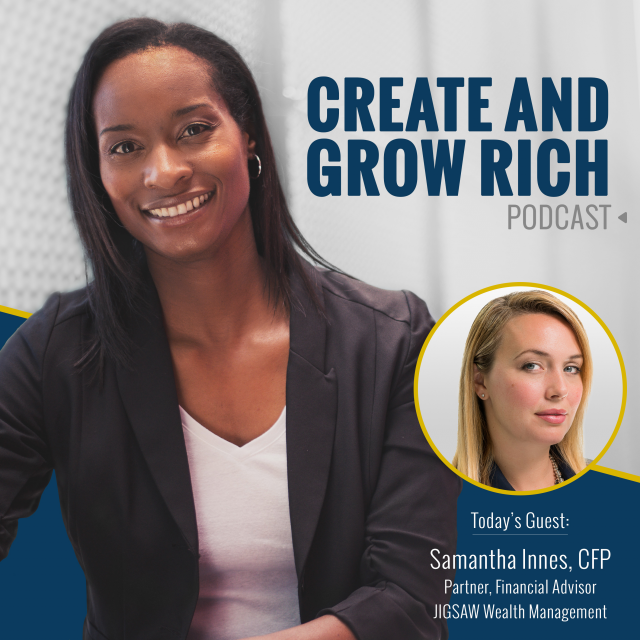 Strong is the new skinny! The psychology of money and creativity goes hand and hand and Samantha Innes talks about the path that led her into wealth building with a special focus on wealth and women. She also mentions how the next wave of workers will need the skill of creativity, especially in the financial sector.
From the perspective of a mom, a woman, a wife and a creative wealth builder, Samantha brings many great gems to the discussion of creativity in 2020 and beyond!
Visit her work at http://www.raymondjames.com/jigsaw
Thanks to our sponsor LetfordMedia.com for sponsoring this show!
http://www.letfordmedia.com
FB:https://www.facebook.com/CreateAndGrowRich/
IG: @CreateAndGrowRich
Twitter: @RichCreate