How to Use Human Centered Design to Ignite Creative Thought in Business – Zuzana Dobro – Episode #44
September 13, 2020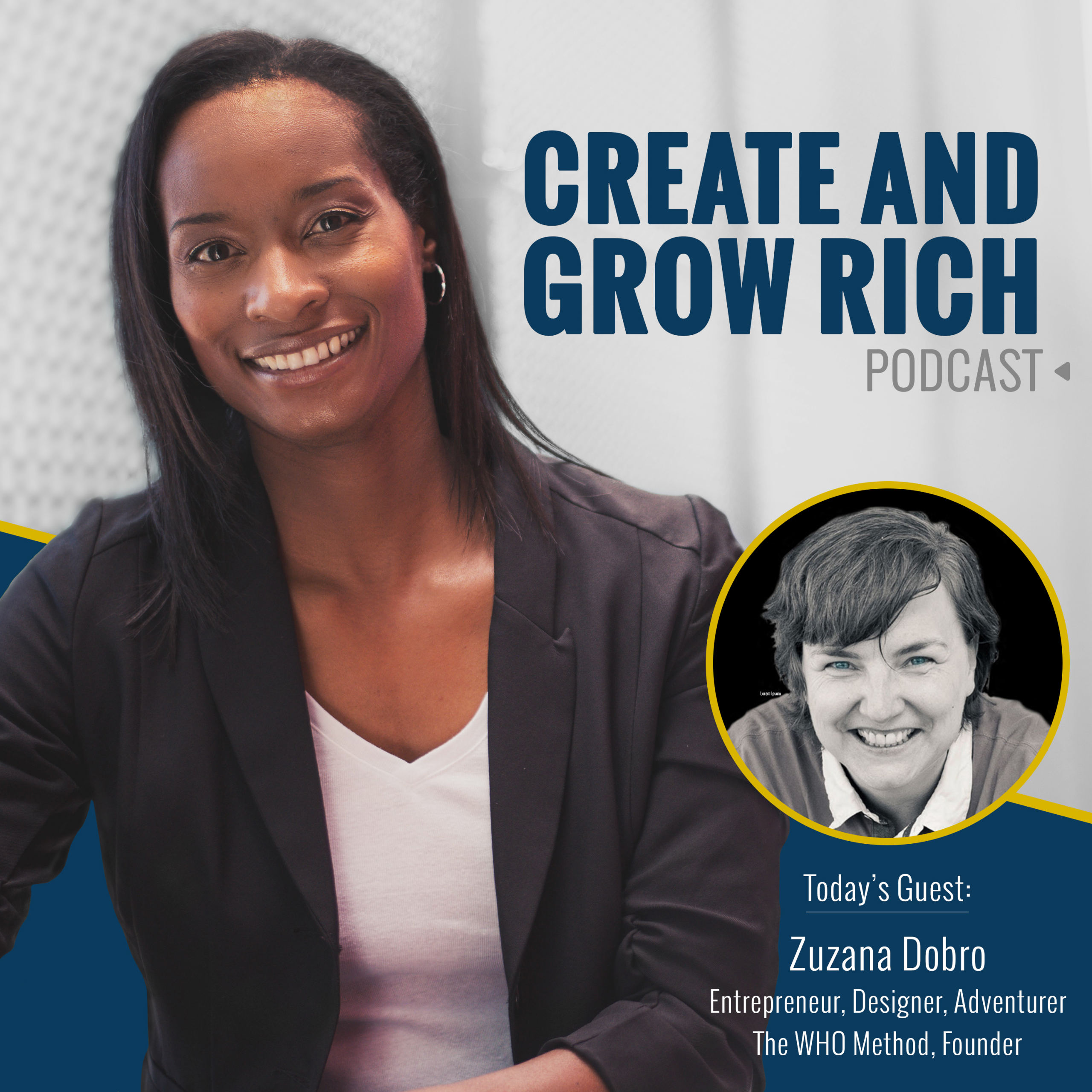 Escaping communist Czechoslovakia and here to inspire your creativity with the top creative thinking strategies within entrepreneurship, Zuzana is a lead voice on living a 'human centered life' of purpose.
In this episode you will learn:
-how your level of curiosity affects your level of life success
-how to overcome obstacles and limitations (including an iron curtain!) to make an impact
– why travel is key to perspective agility
-how to use the 'human centered design' to pull out innovative ideas for your client
This is a dynamic episode that will inspire you to reimagine what is possible!
Zuzana's Bio:
Zuzana is a Leader in Design Thinking Transformation for Entrepreneurs and is on the mission to bring to the entrepreneurs the elite design thinking know-how that used to be reserved for the business players with big budgets. She comes from the creative, background, and is a behind-the-scenes designer on multimillion-dollar campaigns for Fortune 500 brands & start-ups.
Zuzana created The WHO Method to help entrepreneurs, coaches, authors, experts, and agencies to get to know their customers deeply and to avoid the pitfalls of attracting the wrong people.
This episode is produced by CAFFEstrategies.com – an industry leader in creative thinking development and the home of the 16 Diamond Tools of Creative Thinkers.