How to Use Creativity to Shift the Narrative for Women in Leadership – Jyoti Sarda – Episode #61
March 16, 2021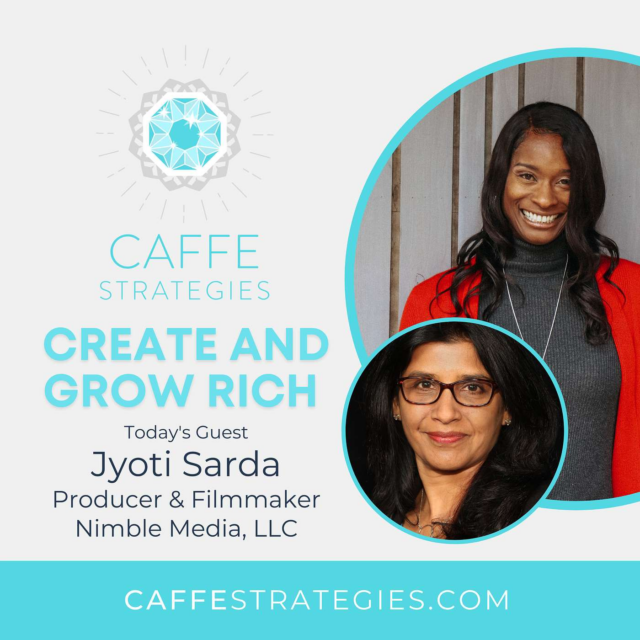 Is the face of leadership shifting?
Well when it comes to politics, Jyoti Sarda thinks so and she is on a mission to highlight the shift.
Jyoti Sarda is a major studio and blue chip brand senior-level global marketing executive turned producer, filmmaker and entrepreneur. Through her company Nimble Media LLC., she is shifting the narrative about women and their individual and collective impact by telling very real stories through projects like her award-winning docu series, And She Could Be Next, currently available on Amazon Prime.
In this podcast episode, she shares her professional journey of being a creator and storyteller within corporate and on her own. She gives insight to the benefits of having a diverse workforce and why women need to bring their multiple 'diamond facets' to their work.
Enjoy the show and remember, 'You could be next!'
Nimble Media, LLC
This episode is produced by CAFFEstrategies.com – an industry leader in intercultural creative thinking development and the home of the 16 Diamond Tools of Creative Thinkers and the 7 Gems of Intercultural Creativity!