How to Solve Life's Creative Puzzles – Puzzle Huddle CEO Matthew Goins – Episode #52
December 21, 2020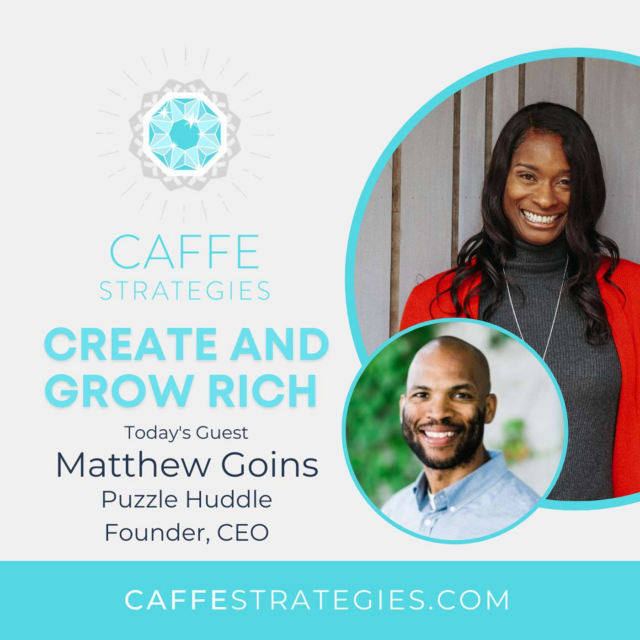 Sometimes the future can be puzzling but Matthew Goins, founder and CEO of Puzzle Huddle shares how he maneuvered through life's puzzles to start the profitable company that is making an impact.
Creating diversity play games for children was a creative response to a personal and national problem. Matthew talks about the creative tools he implemented throughout his entrepreneur journey.
In this episode you will learn:
-How to take a personal family problem and turn it into a national business.
-How to 'practice' facing failure and overcoming the fear.
-How to implement a true creative growth mindset.
Thank you Matthew for sharing your journey and your gems to life's puzzles!
Looking for great holiday gifts? Send the gift of creativity that has a diverse impact with Puzzle Huddle! Visit his website below!
PH Facebook
PH Instragram
PH LinkedIN
PH YouTube
This episode is produced by CAFFEstrategies.com – an industry leader in intercultural creative thinking development and the home of the 16 Diamond Tools of Creative Thinkers and the 7 Gems of Intercultural Creativity!