How To Regenerate Our Creativity for the Future of Work – Futurist Bian Li – Episode #56
January 17, 2021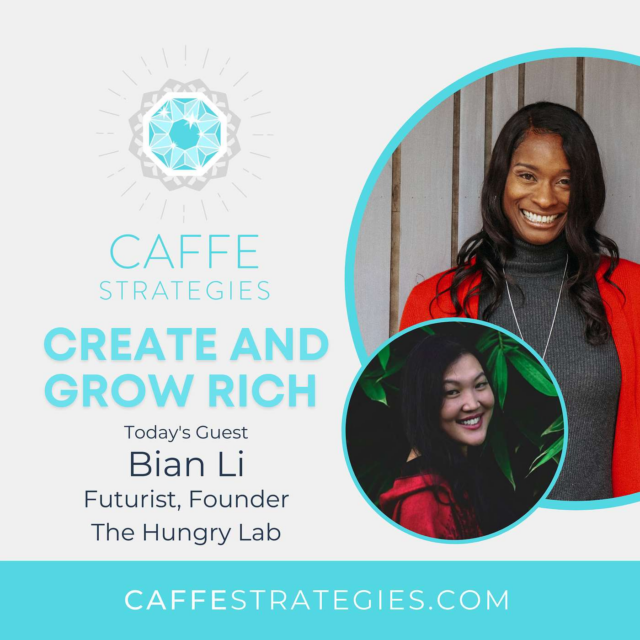 "Choose your own adventure," is the advice futurist Bian Li, founder of the global organization The Hungry Lab. She talks about Intercultural Creatiity but also about the importance of "intra-cultural creativity' –the reconciling of the different cultures within oneself. With her entrepreneurship training programs in over 30 different countries, she drops some futurist gems in conversation.
Bian Li is an entrepreneur, global speaker, futurist, award-winning leader, educationist, and former investment banker. She breathes life into world-changing ideas at the intersection of finance, operations, technology, and social innovation.
Bian has worked closely with entrepreneurs, innovators, and change-makers around the globe over the past 15+ years. She founded The Hungry Lab, the ReSchool for the Future, where they future-proof and incubate the next generation of problem solvers. They turn students, startups and corporates into architects of a sustainable Regenerative Economy.
Bian believes in the transformative power of humor, technology with humanity, innovation with context and disruption with consciousness. She's on the mission for those who are 'hungry' for change and impact!
This episode is produced by CAFFEstrategies.com – an industry leader in intercultural creative thinking development and the home of the 16 Diamond Tools of Creative Thinkers and the 7 Gems of Intercultural Creativity!