How to Live an EntreCreative Life – Fashion Entrepreneur Quene Foree – Episode #5
September 8, 2019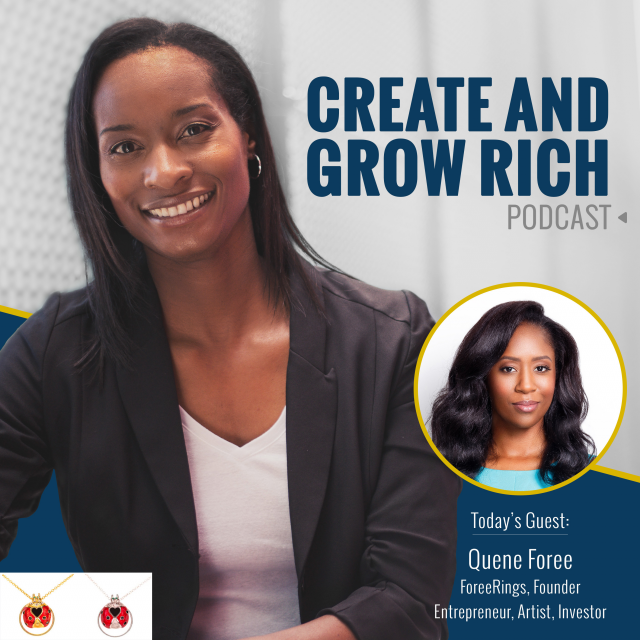 By 7 years old she was a successful entrepreneur and shares how her creative spirit of problem solving, attention to beauty and utility helped launch her successful businesses. The creator of the ForeeRing and a high-end patented handbag, she combines beauty, luxury and function for women on the go.
Her ForeeRing functions as a pendant and a holder of your rings. It's cute, functional and the product of her creativity. Her handbag doubles as a high heel shoe holder for those long yet party filled nights. Quene is also a Poker Queen, a world traveler and explains how the creative process, even in poker, involves both sides of the coin and elevated her to financial and purposeful success.
Her partner and husband, Ollie Gabriel is a top ten hit performer and his hit song is one of my pump up songs.
Running Man Link: https://www.youtube.com/watch?v=jFmBS3ERfXA
To purchase her products and follow  Quene's poker escapades.