How To Live An Authentic Life of Leadership – 'Chief Troublemaker' Shelley Zalis – Episode # 75
September 4, 2021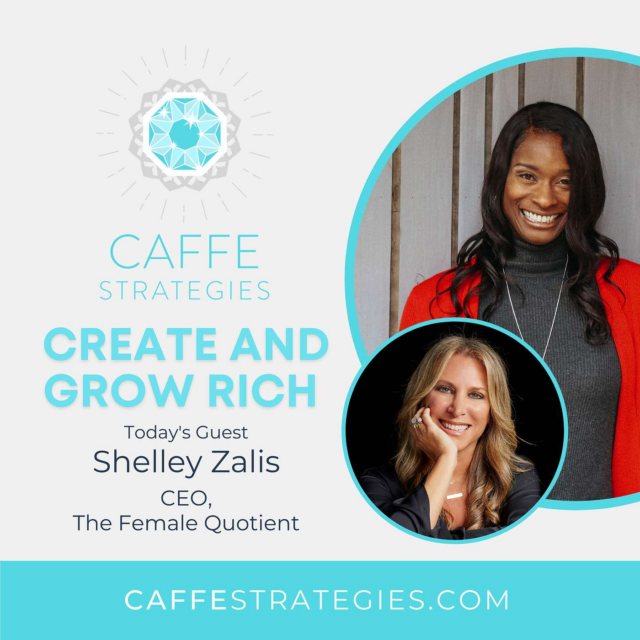 Advance women, advance equality. These are the reigning words and mission of Shelley Zalis, founder and CEO of The Female Quotient.
Shelley Zalis, known as the "Chief Troublemaker," is a pioneer for online research, movement leader, and champion of gender equality.

She was one of the first voices to demand emotional intelligence be integrated into leadership spaces. Her passion is palpable and she shares the importance and strategy for showing up in any position with confidence, courage and Intercultural Creativity.
Zalis works with Fortune 500 companies to advance gender equality across industries. The FQ's signature pop-up experience, the FQ Lounge (formerly the Girls' Lounge), brings a Home of Equality to major conferences, companies, and college campuses around the world. The FQ Lounge is the gathering place for leaders of all levels at events such as the World Economic Forum, Cannes Lions, Consumer Electronics Show and the Milken Institute Global Conference. Through the destination-turned-movement, Zalis has connected more than 18,000 women in business and created the largest female-led community to transform workplace culture.
Shelley is a powerful thought leaders and we are so elated so stopped by the CGR podcast to share her wisdom! Enjoy!
Shelley's LinkedIn, Twitter, IG and Facebook
Intercultural Creativity is a groundbreaking professional development program that integrates cultural competence, which is needed for inclusion, and creative thinking development, which is needed for value creation, while at the same time supporting the mental and emotional wellness and creative potential of every leader and team member.
In addition to utilizing the seven gems methodology, the other creative thinking strategies used in our trainings include divergent thinking, reframing, un-obvious associations, combinatory thinking, metaphorical processing, transformation ideation, and imagination development, to develop intercultural competence, self awareness, cultural-awareness and creative thinking.
Visit us for more information about keynotes, training and virtual classes!