How To Keep and Grow the Creative Genius Ability in Children – Shawn T Letford – Epi
December 13, 2019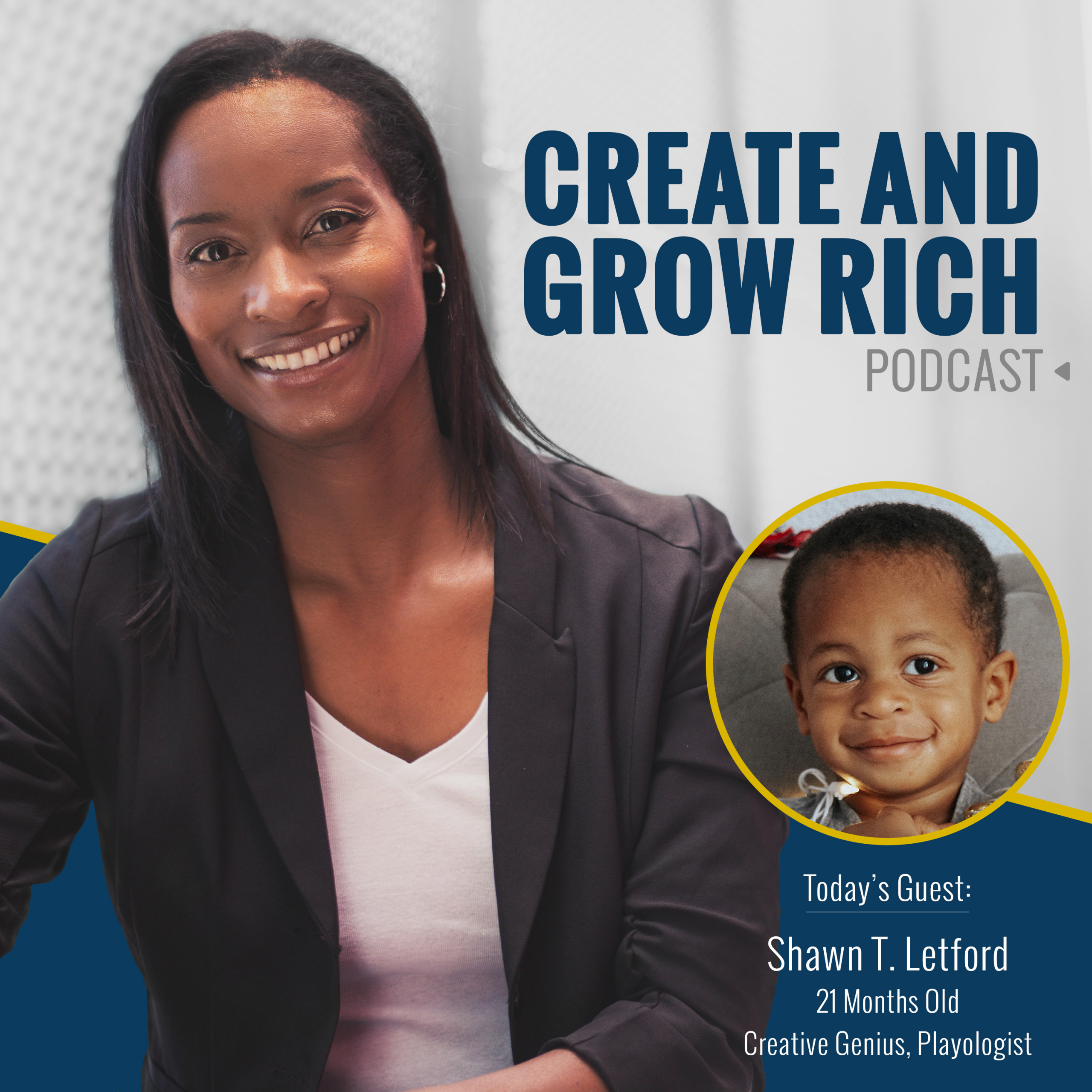 We are all creative. We all can produce new ideas and this ability is with us at birth. At 21 months, Shawn T. Letford, shares the creative ability techniques he uses to maintain and develop his creative genius. Hear what he has to say about creative thinking!
If you work with young children who wish to hold to their creativity or if you work with adults who need to re-inspire their creativity, this is an episode you want to check out!
Special shout out to our episode sponsor PuzzleHuddle who offers amazing puzzles featuring children of color in various fields, such as medicine, arts, media, and science. Children need to see themselves (and other cultures) in their play. These puzzles are great gifts for the holidays, birthdays and just because! Order before December 18th for it to be delivered by Christmas! PuzzleHuddle.com
CREATE2020 Conference – February 22, 2020, Los Angeles, CA
The CREATE2020 conference is an empowering event for creatives, which is ALL OF YOU! We all are creative, not just artists, and this event is here to support people who are ready to launch their great ideas. We teamed up with experts and thought leaders in various fields to invigorate you to take it to the next level. We have training in areas they didn't train you in regular school though these skills are needed for a successful future in a quickly changing world. If you have great ideas but you don't know how to level up, this event is for you!
My nephew Jerry Morrison on Ellen
Jerry Morrison with Tom Hanks on Ellen
Follow the Create and Grow Rich on Social Media
FB:https://www.facebook.com/CreateAndGrowRich/
IG: @CreateAndGrowRich
Twitter: @RichCreate