How to Hustle for Humanity in an Ever Changing World – Serial Entrepreneur Justin Colella – Episode #54
January 4, 2021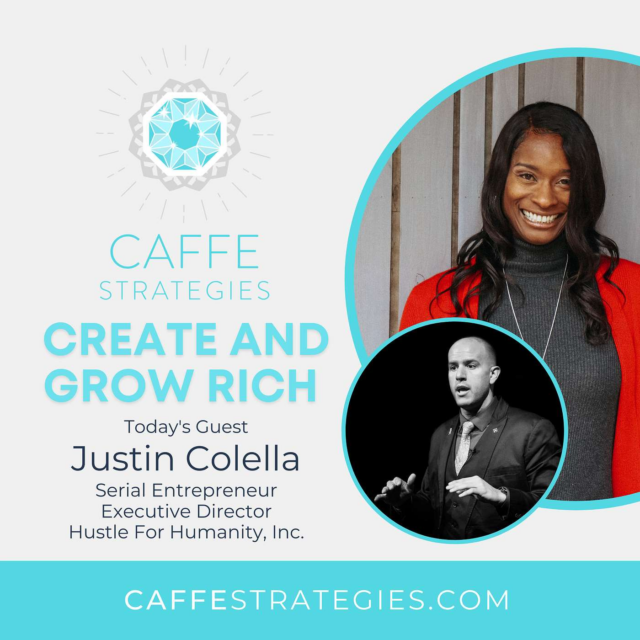 The word 'hustle' means different things to different people. For Justin Colella, a successful serial entrepreneur, it's the commitment to make sure every human being has access to basic human rights. His organization is focused on defending all civil, political, economic, social, and cultural rights set out in the Universal Declaration of Human Rights.
He has ideas on revamping education and unifying people across the globe to make sure everyone has a shot to develop their full creative potential. These are the BIG IDEAS for 2021!
Such a powerful conversation about creativity, financial independence, and the future of the world as we continue to head through this pandemic.
Let's hustle for humanity!
This episode is produced by CAFFEstrategies.com – an industry leader in intercultural creative thinking development and the home of the 7 Gems of Intercultural Creativity!