How to Exit College with Creative Entrepreneurial Tips for Life Success – Isaac McCoy – Episode #25
March 16, 2020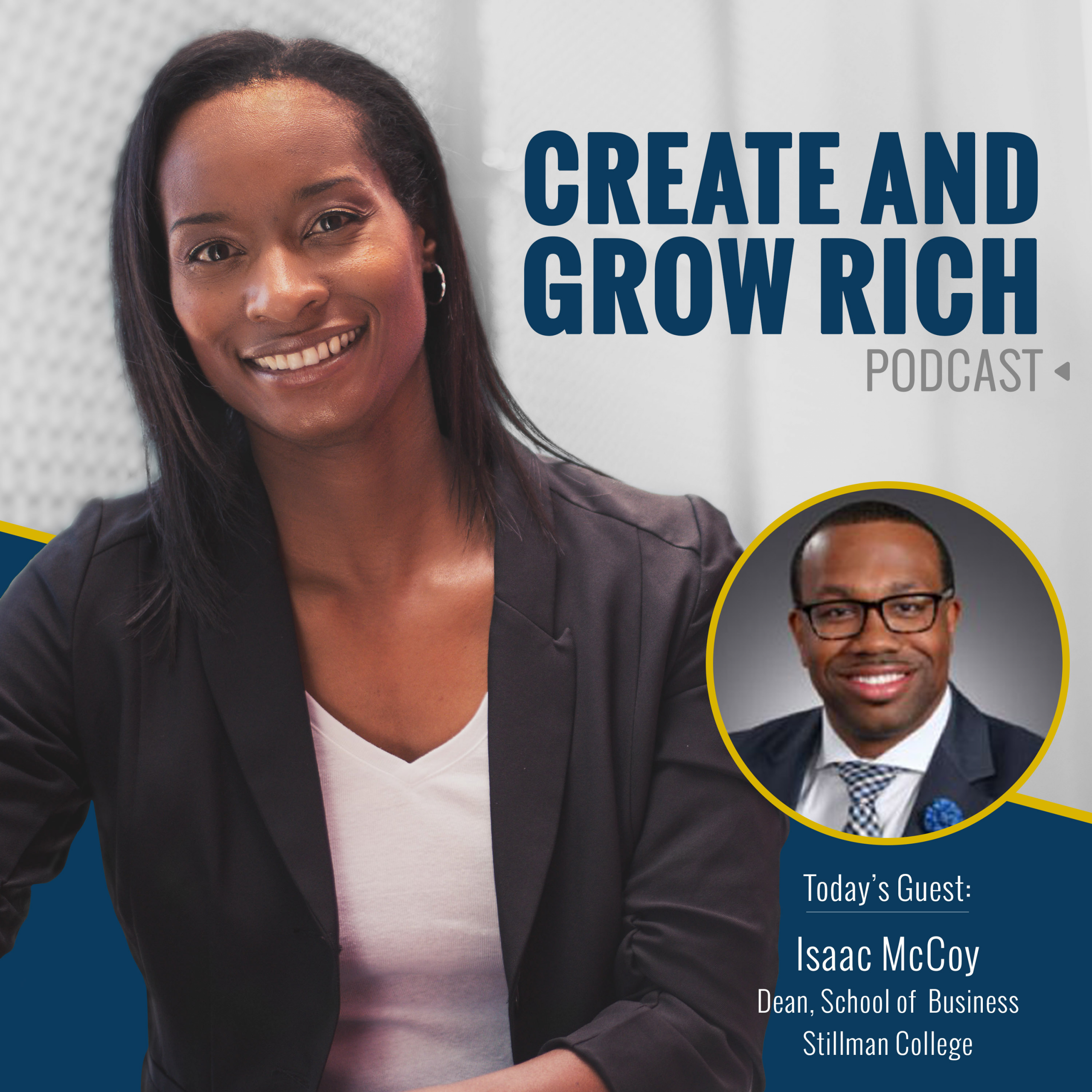 Is college really worth it? Is it the ticket it once was or is it a tool that needs other elements paired with it for true success?
Stillman College's Dean of Business, Isaac McCoy, looks at the role of higher ed within business, opportunity and strategy. We tackle the topic of how we should reshape and reimagine the higher education experience. Implementing creativity, refining your skills and building your network are now an essential tools to employ while in college and when you graduate!
Dean McCoy founded Jamii Group, which looks at the growth of business at innovation, inclusion and impact.  He is a brilliant mind with a vibrant cause. Check out this thought provoking episode!
Thejamii.com @TheJamiiGroup
Thanks to our sponsor LetfordMedia.com for sponsoring this show!
http://www.letfordmedia.com
Follow Us!
FB:https://www.facebook.com/CreateAndGrowRich/
IG: @CreateAndGrowRich
Twitter: @RichCreate