How to Compose a Life of Intercultural Creativity – World Renown Composer Jose Elizondo – Episode #82
January 27, 2022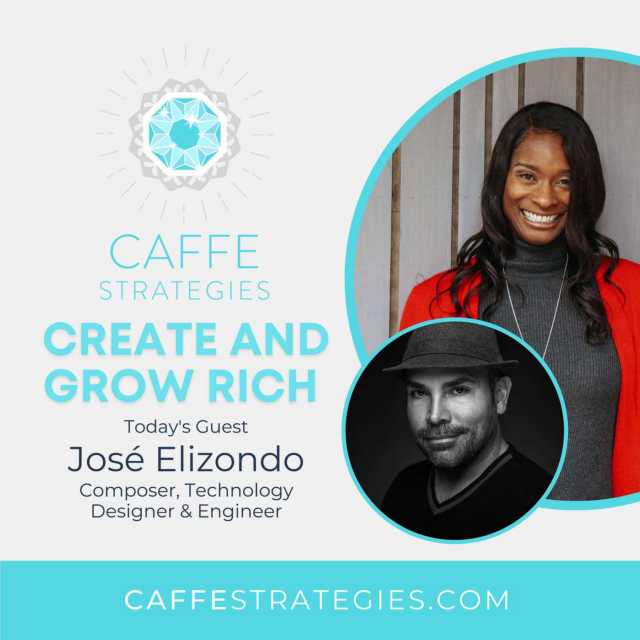 He was an unknown composer who got the rare chance to hear his music performed by Yo-Yo Ma and Sheku Kanneh-Mason. He took it!
A man who mixes engineering, math and music, and hosted over 700 people international travelers in his home, this is a story that will inspire you to look at opportunities in a whole new way.
He is the epitome of someone who creates the life he desires, through the ups and downs. He is the essence of Intercultural Creativity. Enjoy the show!
Jose's Bio:
Jose Elizondo is a multifaceted polymath. As a technology designer and engineer, Jose's work focuses on speech recognition and language processing, creating technology and systems that allow spoken computer-human interaction, such as interactive voice-response systems and virtual assistants. As an author, he has written articles on history, linguistics, and technology design. He has given lectures on mathematics, linguistics, history and music. And as a composer, José writes music for orchestras, chamber ensembles and soloists. 
He is the epitome of Intercultural Creativity. Be informed, enlightened and inspired by his journey.
Jose's Music
Also mentioned in the episode:
This episode is produced by CAFFEstrategies.com – an industry leader in intercultural creative thinking development and the home of the 16 Diamond Tools of Creative Thinkers and the 7 Gems of Intercultural Creativity!
The mission of CAFFE Strategies is to equip organizations with strategies of Intercultural Creativity that supports their DE&I goals. Intercultural Creativity is a unique type of training that develops intercultural competence (which is needed for inclusion and belonging) primarily using creative thinking strategies and cognitive processes, which is needed for value creation.
In addition to utilizing our 7 Gems of Intercultural Creativity methodology, the other creative thinking strategies used in our trainings include divergent thinking, reframing, un-obvious associations, combinatory thinking, metaphorical processing, transformation ideation, and imagination development, to develop intercultural competence, self awareness, cultural-awareness and creative thinking.