A Giving Tuesday Special – How To Creatively Support The Next Generation and Beyond – Roxana Bocanegra – Episode #50
November 29, 2020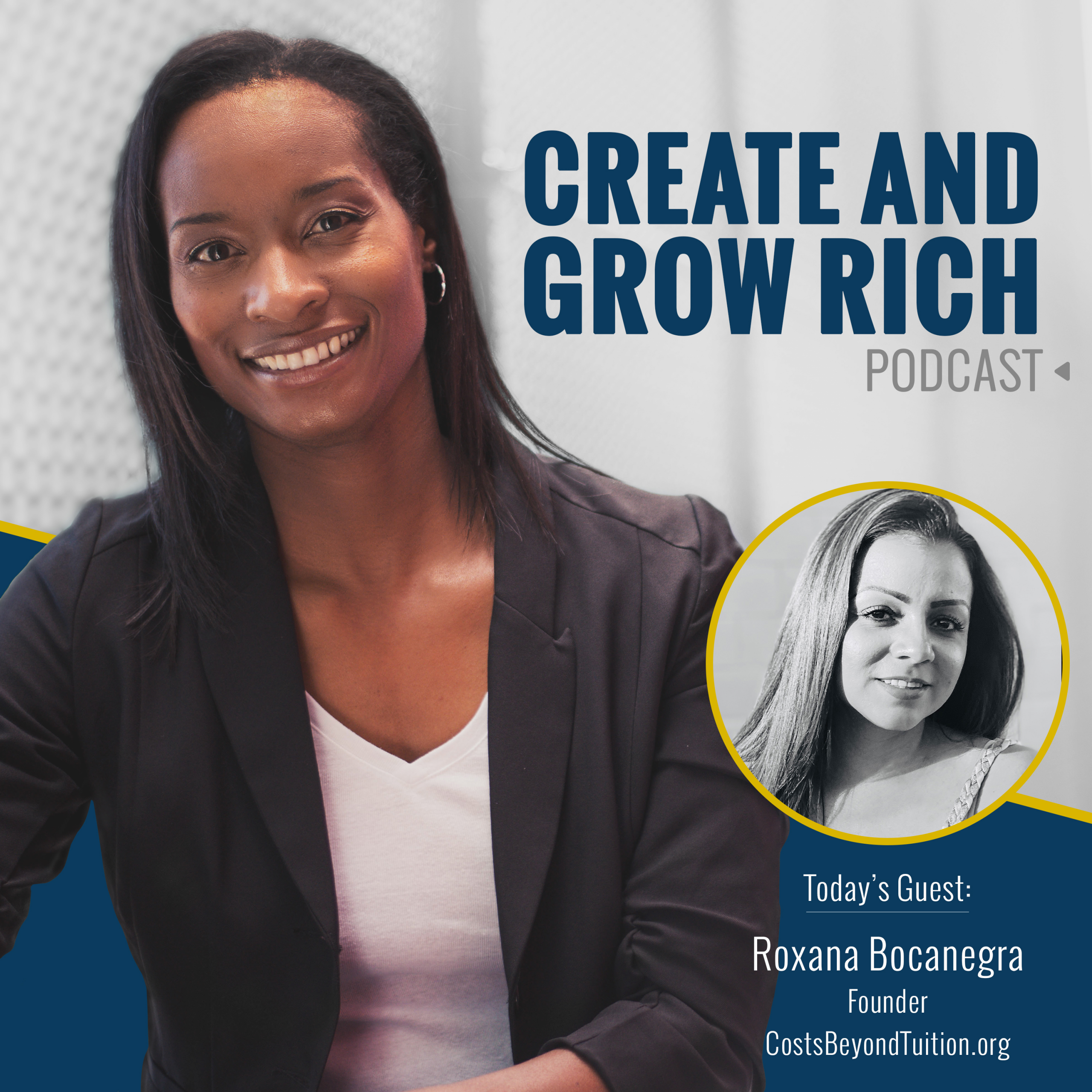 'Tis the season to combine our creative thinking with our spirit of giving. Before the pandemic hit, Roxana saw the need of students requiring financial assistance beyond the tuition.
Books, class fees, cable bills. Oh my!
So she launched CostsBeyondTuition.org allowing donors to connect and support students and help them with those 'hidden college fees' beyond tuition. Now that we're in a pandemic, the need is even greater!
Combining her creative arts background and her experience of being a first generation student herself, she uses her creative thinking skills to advocate for students who have big dreams but also have big 'costs beyond tuition'.
Support these students on this Giving Tuesday and beyond!
This episode is produced by CAFFE Strategies, LLC – an industry leader in intercultural creative thinking development and the home of the 16 Diamond Tools of Creative Thinking and the 7 Gems of Intercultural Creativity!