To The Creatives: We're Taking That Title Back
May 12, 2019
You are creative but here's why you think you're not.
I am so passionate about this issue that I just quit my job to take on this quest. The terms 'creative and 'creativity have been hijacked.
And I'm here to say we are taking it back.
It has been misaligned and there will be a huge price to pay if we don't fix it. In the past, during the industrial revolution, not seeing ourselves as creative was not detrimental to our well being because we didn't have to be. Factory jobs were plentiful and it did not take creative problem solving to provide for a comfortable life. Now, as we head into the fourth industrial revolution (4IR) and the age of automation, robotics and technology, it is imperative we redefine this term for our human survival.
You are creative but here's why you think you're not.
We as a people have misdefined creativity with artistry. People think that in order to be creative you have to produce some type of art. Consequently, we have millions of people who are living dull lives, walking around thinking they are not creative because they do not excel in one of the four art fields: visual arts, music, dance or theatre. As a nation, we must ask ourselves:
What does it mean to be creative and to be a creative?
What does my creativity have to do with my financial and professional success?
Exclusive Creativity
Here's an example to illustrate my point. I asked people to quickly name four types of sports played in college.
After asking this of several people, the most responses were:
1. Football
2. Basketball
3. Baseball
4. Volleyball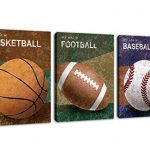 Repeatedly these answers came up. I then asked, "Would you classify these football, basketball, baseball and volleyball players as athletes?"
'Of course," they responded.
"Now how about the rugby players, soccer players and the badminton players? Would you say that they were athletes as well – though you didn't list them?" I inquired.
"Yes!" they would answer.
You would call me crazy if I said that rugby players weren't athletes because they don't play in those top four popular sports.
This is the same plight with creativity. This is like a gymnast or badminton player not seeing themselves as athletes because they don't play football, basketball or baseball. We would never exclude them from defining themselves as athletes but we exlcude so many people from defining themselves as a creative because they are not artistic.
A Redefinition of Creativity
Creativity is not solely artistry, though artistry is a part of creativity. Because of this misdefining of what it means to be creative, we are losing valuable contributions from people who do not see themselves creative. This is why I am on a mission to redefine creativity for our school system and our workforce. So here's the new definition:
Creativity is the process of problem solving with three major components: value, relevance and novelty.
Value refers to the importance it carries for the creator and the audience. This is a subjective measurement but if you are creating something for an intended market or buyer, you must be able to demonstrate its value. Even if you are creating it just for you, you still get to determine its value for yourself.
Relevance refers to the degree by which the solution actually solves the problem at hand. If you are creating an answer to a problem and that answer is not relevant to the actual problem, then that answer is useless. It still might be fun and enjoyable, which is ok but nobody else may see a need for it.
Novelty refers to the originality of the solution. Did your idea have a unique element that no one else thought of? Do you combine two concepts from separate fields to develop something entirely new?
Utilizing this new definition of creativity allows everyone to see themselves as a creative. It doesn't matter in which field you employ your creativity, as long as you are attempting to problem solve and contribute with value, relevance and novelty, you are a creative.
A Creative Car Genius
For example, consider my mechanic Martin Martinez in Canoga Park, owner of High Precision Auto. He certainly doesn't sing in public and his dancing skills are basic, at best. Nevertheless, he is highly skilled in his craft. While I was finishing paying off my school loans and needing to keep my expenses low, I brought him my 1999 sedan so he could keep it running for as long as possible. This 17 year old car had a spunk. The roof was so spotted it looked like it had leprosy and electrical tape was the saving grace for my headlights. When the bumper fell off, he reattached it with random screws he found in his tool box. When the window wiring gave out, he impressively rewired the entire car so the driver's side window button connected to the back seat window. He saved my car.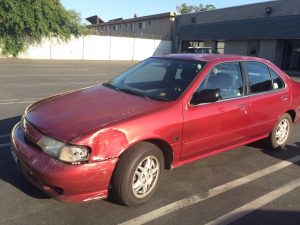 He's a creative genius.
One day, after figuring out how to solve yet another one of my car problems, he looked at my vehicle and then looked at me and said, "You know Ms. Letford, I like working on your car because it makes me think."
He realized it made him activate his creativity.
This shows us that creativity is in all of us. It was present in our childhood as we discovered the new and solved problems around us with unique solutions. We felt the excitment of solving life's puzzles! Remember that feeling?!
Now, for most people, this inner creative genius fell dormant and needs a reawakening. We need to understand that creativity is a skill, and like any skill, it can be developed and strengthened. As a K-12 educator, I will admit that our school system isn't doing the best job helping our students develop their creativity and with the onset of 'the future of work,' this will most likely end up hurting our society in the long run.
According to the World Economic Forum, creativity is the #3 skill that will be needed in the workforce by 2020, which is right around the corner.
With the onset of robotics and automation, the lower thinking labor jobs will be taken over by robots and other machine learning. The jobs that are less likely to be automated are the ones that involve creativity, decision making and critical thinking. They will involve using our imagination. They will involve us seeing what has not yet been invented. We will need an educational system that will develop these creative tools and a workforce that will demand and celebrate these skills of our high school graduates.
This is my current mission. Making sure people began to see themselves as a creative while understanding what it means to be creative in their profession and in their life. We all should be working on developing this skill. Now more than ever, our future as a society is depending on you seeing yourself as a creative.
So I'm sorry former creatives of the arts. Yes, you are creative but so are all the other people who don't act, sing, draw or dance professionally. They are just as creative as you are and once they realize it, we can all participate with contributing to a positive future that includes everyone.
Now let's create!