My Flowers of Asia
June 12, 2015
I don't know what started it but while I was in Japan and South Korea last summer, I just started taking pictures of random flowers that caught my eye. Since my focus of the trip was to see these cultures through the arts, I guess these beautiful creations didn't want to be left out.
My husband thinks I should put my logo on the images or sell them as stock photos but I just want to share them – share the beauty that was free to me and offered to you.
This one is my favorite photos because it does not look like a photograph at all but a painting.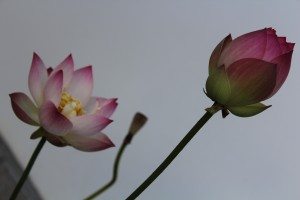 This one speaks to me because it's the juxtaposition of  beautiful roses against the background of the remains of the bombed dome building in Hiroshima, Japan.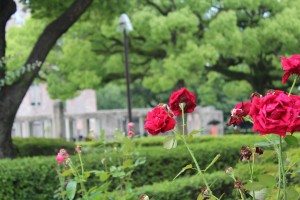 Enjoy the rest!