Bringing Creativity Back Into Education
May 10, 2020
Yesterday my husband Shayne and my 26-month-old son, Shawn became engineers and used Lakeshore Fort Builder poles to build structures. As they were building, Shawn kept identifying the shapes he was using, mostly on his own but sometimes prompted by his father.
It was cute … then it struck me.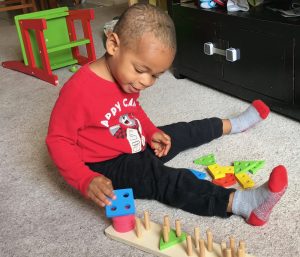 He's moving through the stages of true learning.
You see, Shawn knows his shapes. He has been identifying them by sight for a few months now. Then later, on his own, he started identifying them in his environment.
"That is a circle," he would say pointing to the round table in the living room.
"That is a triangle," he noted, pointing to a triangle being made from the negative space created by the beams in the night stand.
He realized shapes aren't just toys for him to identify in a disconnected way. He started to see that they are all around him. But the 'aha' moment was this impromptu session of building and Shawn constructing these shapes with his father to create a new building.
He took the memorized knowledge, understood it in his environment and proceeded to apply and create new structures using this knowledge.
He actually made it to the create stage.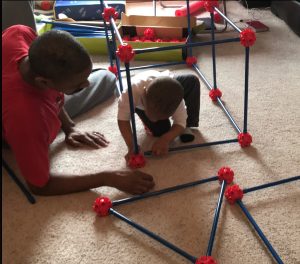 LEARNING STAGES
Learning happens in stages. Most students stay in the first or second stage.  Many times we aren't even aware of the final stage of true education; the creation stage.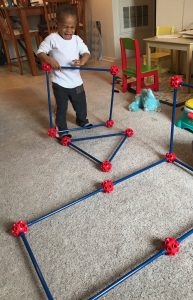 The Knowledge Stage –  is the memorization of information. This is where most of our students reside in. If they memorize information just to regurgitate it on a test, they remain in the knowledge realm of facts.
The Understanding Stage– this is where one truly understands the concept and how it interplays within various situations. They can comprehend the concept and explain it to others.
The Wisdom/Application Stage– This is where the silver is. When we can not only identify facts and understand their interaction all around us but we also apply the principles to help us bring meaning to our experiences to live better lives and make better choices.
The Creation Stage  – This is where the gold is! This is the stage where very few enter with the information they learn. In this stage you are creating something entirely new through the understanding and synthesis of the knowledge. You are not merely regurgitating information or duplicating someone else's work, you are taking all of your experiences to create your own interpretation of the content. You use the learned information to solve relevant problems. You are also aware of external elements, such as the times, the culture, and societal needs. You are creating for or in spite of those external elements. This is your original idea, produced from recombining old ideas and seeing things in a new way. You are creative and you are a creator.
Most people, and many students, never get to the creation stage in their learning.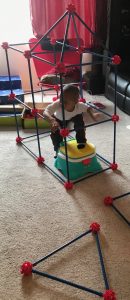 SEEING PHYSICS ON THE SEA
Albert Einstein saw this first hand. Taking his son sailing, he expected his son to apply his knowledge of physics to the experience of harnessing the wind and manning the boat. He was disappointed as he noticed the huge disconnect between his academic knowledge and his physical experience in the real world. There was no transfer of skills.
Albert Einstein witnessed this in his own educational experience. His first school only focused on rote memorization and was dismayed that thinking in words and numbers were a majority of the learning. He thought in images and through movement.  Einstein found it difficult to ignore his senses and intuition. He needed to 'feel' the physics.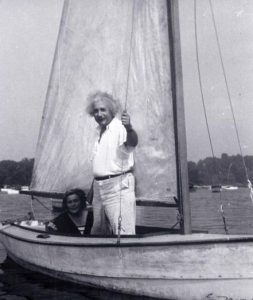 He then transferred to a school that focused on adding nonverbal, non-mathematical forms of thinking as well. This gave Einstein the opportunity to 'feel' the physics and imagine what it felt like to be inside a physical system. They learned how to draw, create models, move throughout the space, pay attention to their intuition and see and feel things in their mind.
When Einstein sailed, he felt the physical forces at work. His formulas came alive.
Most times, we don't allow our students to interact with the content through multiple senses. Their learning stops before they have the chance to connect the intellectual knowledge with the world and life connection.
If I had a dollar for every time I heard one of my mentee students say, "When I'm in class, I have no idea why I'm learning this and how this will help me in the future." There seems to be this huge disconnect for our students between the curriculum and actual implementation. The possibility of entering the application and the creation stage of learning is extremely low if there is no connection of the content to actual life.
To know and understand the operations of formulas and proofs is one thing but to truly implement them in your world and be in a place to even create something new using the information – now that's true education.
AN EXPERIENCE FROM THE SOURCE
"I want to create but it feels like we aren't able to create in our undergraduate studies," Brenda, a recent 2020 graduate of University of California, San Diego said to me as I was gathering research for my book on creativity.
"There's rarely any type of play you get to do with the course material. We have to memorize it and be able to synthesize the material. That's about it. It's not until you get to a PhD program that you are asked to create a new idea, and that's called your dissertation."
She paused, "By then it's almost too late. You've spent your entire educational career not able to truly create something new."
I've known Brenda since she was 6 years old (as her elementary school music teacher) and now, as a her mentor).
"Now," she continued, "they want to hear your creative ideas for your dissertation and we no longer have those creative skills in place. We were never asked to come up with anything new."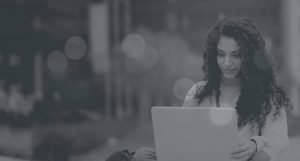 This wasn't coming from me, this was coming from someone who just left the education system.
So while I love academics, our hard working teachers and learning at large, I would also love a curricula that gives our students more opportunities to experience the content through multiple modalities and create solutions to the new problems that are popping up every day.
And if I really had my way, we would allow our students more opportunities to create with the content and develop entrepreneurial ventures with their ideas.
What?!? Financial empowerment with creative empowerment supported by academics!
A perfect trifecta!
So please, sail that boat and feel the physics. Build that structure and identify those shapes; then go create the solutions we need to move this nation forward.