Beyond the Chair: The Truth About Donorschoose
May 8, 2015
Have you ever admired a wristwatch? Not just any old watch but a top of the line Movado that not only told time but also the date, your altitude, your heart rate AND it did with style? 

Donorschoose.org is like that Movado; beautiful, efficient and the top of its class in the world of non-profits. But yesterday, at the 2015 Partner's Summit, I received the chance to remove the cover and peak inside to see the intricate inner workings of the staff, the partners and the supporters of this extraordinary organization.

The goal of the Partner Summit is to gather all the corporate and foundation partners, as well as the top donors, and refresh and inspire them with the mission, vision and the latest development at Donorschoose.org. They also offered them professional development in the form of dynamic speakers and networking time to enhance their own internal social responsibility campaigns. 

And that's the watermark of an amazing organization: not just 'How can you help us?' but also "How can we add value to you as well?" 

I can't continue on without acknowledging the dynamic Donorschoose staff. Like perfectly orchestrated internal gears, they ran the events smoothly and everything went off without a hitch. Saying that I am impressed by this team is a gross understatement. They are beyond exceptional and their choice of having Yvette Nicole Brown facilitate teacher's panel was the BEST choice ever!

What also surprised me was how much goes on after the posting of teachers' proposals. Their teams are working endlessly with algorithms and sifting through data metrics to get proposals in front of the right donors for highest impact. Their marketing teams are creating innovative ways to introduce and influence new donors to the prospect of crowdfunding classrooms. And of course, being a psychology major, I found all that fascinating and left yearning for more.

I wish I could review the whole summit but then this blog would be a mile long with all the inspiring information shared throughout the day. So my apologies!

But I will say this:

I know logos. My husband is a graphic designer so I've been privy to the ins and outs of logo design and branding.

But now the logos featured below resonate so much more with me because I had the privilege of putting a face, and a beautiful smile, with the logos of the DonorsChoose partners. 

That gas company is not longer just 'a gas company' to me. That car company, the investment firm, those stores, those foundations and that 'happiest place on earth' are no longer just establishments that have before played the roles of extras in the backgrounds of my life.

They now are so much more because I witnessed the twinkle in their eye when Jane Viau from Harlem shared about getting support to start an AP Chem class with funding from their donations. I saw them smile when I shared how the instruments that donors provided had the potential to prevent my kids from joining gangs. And I notice their eyes glisten when Damon Qualls from SC shared about outfitting his entire grade with jackets, ties and dignity.

They will no longer be 'just another company'.

So teachers, if you get a project funded or matched by one of the Donorschoose partners, reach out to them and let them know how it has affected you and your students. Send a tweet, post a FB message or tie a note to a bird's foot and let it fly!

They want to hear from you. They desire the stories of your experience and the experiences of those in your care. 

They won't bite, I promise (I left the Summit unscathed). 


So, of course we talked about the data and the total amounts raised throughout the years (which was SO impressive!). But what you DON'T see, what can't be plotted in a XY graph, is the amount of smiles that are produced when proposals finally get funded and kids excitedly unwrap those expectant boxes. You can't graph the invaluable lessons in gratitude as the students intently write their thank you letters to the selfless donors across the Union. You can't record the rising confidence in our at-risk youth – the ones who thought they were forgotten – who's hope in humanity is now slowly being restored. 

It's funny how some of the most important data has no way of ever being charted, except on the coordinates of the human heart.


I am forever changed and forever grateful for this experience. This was the best gift ever.

Genein Marie
Highlights of the #DCpartnerSummit
Stephan Colbert, Donorschoose.org and Damon Qualls on MSNBC's PoliticsNation
Washington Post Article on Stephen Colbert's SC Flash Funding 
Happy Birthday Video from America's students to Donorschoose.org 
Click here for a complete list of Donorschoose.org partners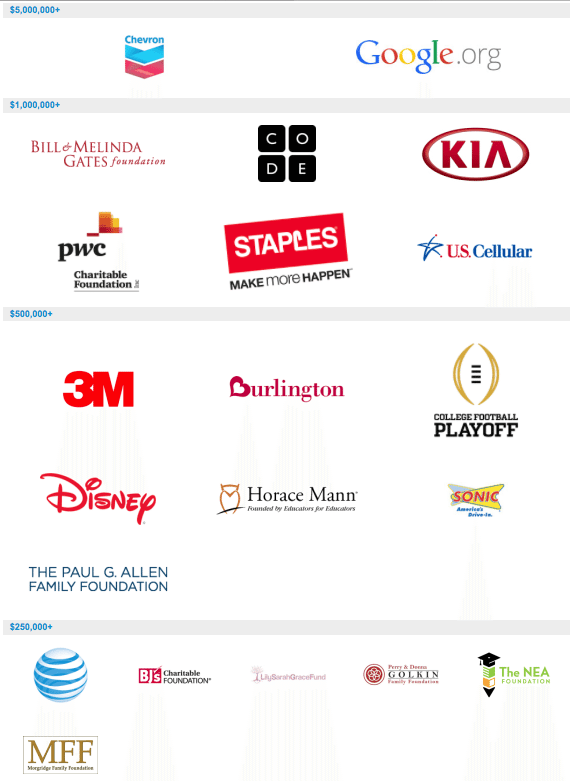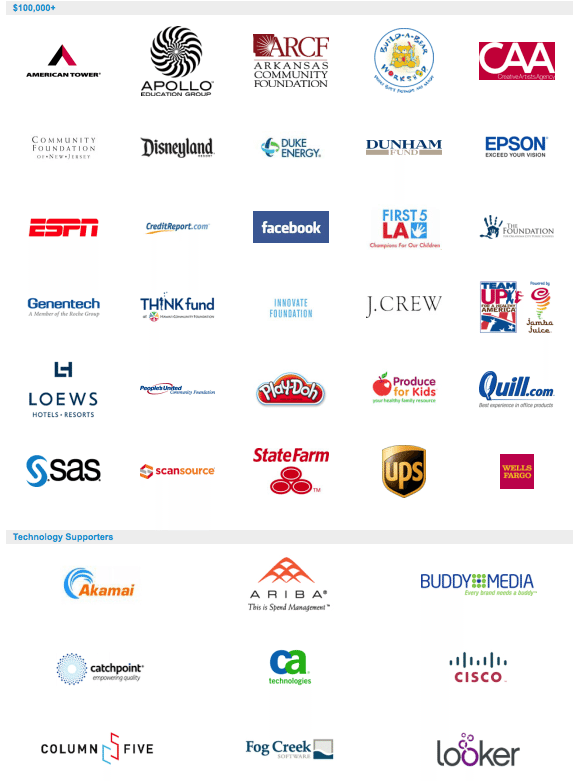 Thought leaders to follow on Twitter! @Donorschoose  @charlesbest @katiebisbee @cesarbr @tferriss @StephenAthome @DMqualls @YNB @ceverson @brenttippen @writeanddrive @ronlieber @carolcone @adamleealter @carolinaMartin @missysherburne  @janellelin @jasonyyun @hmpeteyz @aliAusterlitz @woodscommaelle3 and more!
..and follow the Donorschoose Partners as well!