Creativity: To Be or Not To Be (in PD)
Charlie 'Bird' Parker once said, "If you don't live it, it won't come out of your horn."
Award-winning educator, Cassie Cox, cleverly connected this statement to the importance of educators "experiencing for ourselves what we hope to inspire." As Cassie headed to New York to study Duke Ellignton's contribution to pop culture, other educators traveled to various locations to dive in, head first, into the topics they are slated to teach this fall. The amazing Dunn Woods was in Austria, our school's 5th grade team went to Jamestown and, as you know, I headed east to Japan and South Korea.
But this post isn't about traveling teachers who learn during the summer but the importance of teachers being allowed to explore their own creativity, whether abroad or domestic, in quality professional development (PD).
As we head into this Common Core era in education and many of us are adopting the '4 C's' model of applying Collaboration, Critical Thinking, Communication, and Creativity, into our classrooms, we need to ask ourselves, 'Is this just for my students or should I, as the lead learner, be working on these tasks for my own development as well?'
I would hopefully assume the first three C's are being addressed during the PD time teachers have at their school but I will boldly make the statement that the latter one is rarely, if ever, offered during contracted PD. Creativity needs to be explored and experienced by teachers, so they can effectively offer it to their students.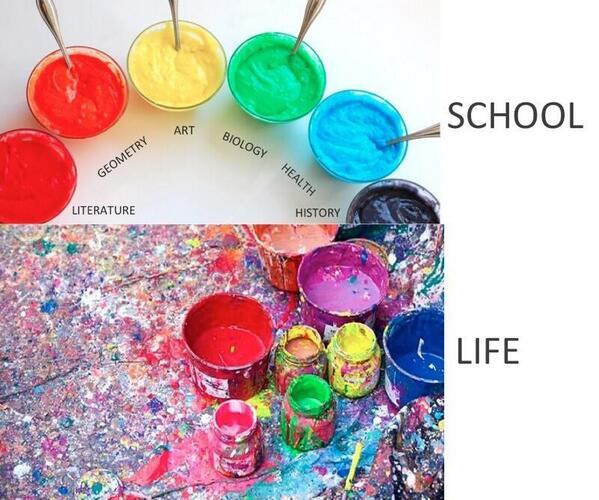 Sure, we were creative back when we were in school but I don't want to teach someone how to drive a car if I haven't driven one myself for 20 years. I will be a better educator if I go through the experience again and remember what it feels like, smells like and sounds like. Yes, I know being creative and driving a car are two different experiences, but hopefully you get the point.
It won't be valued as important if it is not included in contracted professional development time. Period.
As of now, many teachers need to find outside professional development when learning how to teach creativity and often use their free time and personal funds to attend creative and arts infused PD. I listed some amazing programs in the Los Angeles area below but this post is to raise the awareness that teachers shouldn't have to go hunting for creative and arts infused PD but it should be a part of their contracted learning time. Which in turn will allow ALL teachers to be exposed to great methods of incorporating creativity and the arts into their curriculum and not just the teachers who 'do extra' to create amazing experiences for their students dealing with that last C. And of course, I shouldn't ask my students to do something I am not willing to do myself.
I've got to live it, so it'll come out of my own horn.
Are schools killing creativity? Hmmmmmm... Here's what Sir Ken Robinson has to say about that:
Professional Development in Creativity and the Arts
Professional Development
Jan Kirsch, Director of Professional Development
[email protected]