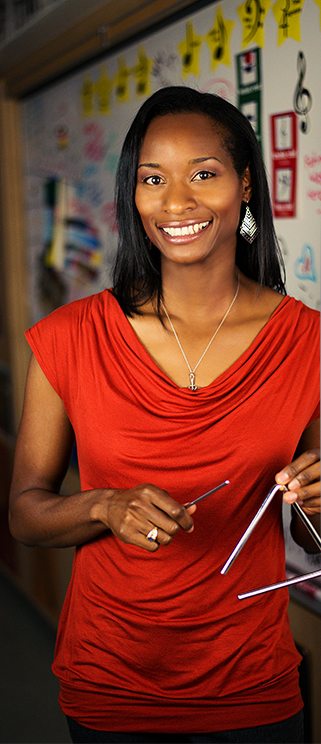 Seen On:
Biography
Genein Letford is a national speaker,  life/finance coach, and award-winning educator from Southern California who believes that every person has the ability to reach their full potential when they have the necessary tools and information to live their best life.
She has inspired thousands through her energetic keynote speeches and seminars while continually challenging them to grow in the areas of education, financial success and personal development.
Genein has been coaching clients to get their life on track in the areas of finance, time management, careers and producing creative income streams for the past three years. Genein utilizes her own story of paying off $100,000 of debt and works with both youth and adults to tailor effective coaching strategies to their current and future developmental goals.
In 2014, she founded Alumni360, a mentorship program for college bound students in the areas of scholarship acquisition, financial literacy, personal development and life skills. Genein was a recipient for the 2012 Bravo Arts Educator Award and was named the Great American Teacher of the Year in 2010. She was honored with the Hart Vision Charter School Teacher of the Year in March of 2015.
Genein received her bachelors degree in psychology from UCLA, her masters in education from CSUN and financial coaching certification from Light University.  In addition to speaking and coaching, she is a part-time professor at CSUN where she teaches in the masters and credential program in the Eisner School of Education.
Genein recently joined the Donorschoose.org Board of Directors, a national crowdfunding non-profit for educators, being the first educator to do so in the organization's 16 year history. She continues to do numerous professional presentations on finances, arts integration, grant writing and remains focused on bringing these critical issues to audiences as well as to individuals and families through her speaking and coaching services.
Testimonials
Genein is a master at integrating music with history, science, language arts, and math. She is one of the most passionate, creative, and effective teachers that I have ever observed and as a result has a tremendous impact on her students and their development as thinkers, musicians, problem solvers and learners. Genein consistently reflects, searches for resources and challenges herself to improve her practice. She immediately applies her new learning of best practices, benefiting all of her students and the greater education community.
Deborah Ellis
Founder, Growing Global Educators
More then 250,000 teachers use Donorschoose.org, and I can't think of anyone more impressive than Genein Letford. Beloved by her students and their parents, Ms. Letford is an inspirational educator and captivating speaker. When she spoke to our team, her enthusiasm was infectious and her thoughtfulness was palpable. We ask Ms. Letford to represent our organization whenever possible, because she is one of our country's greatest teachers.
Charles Best
Founder and CEO / Donorschoose.org
Genein Letford is a wealth of information in the arena of professional development grants for teachers. She has written and travelled extensively around the world honing her music education crafts as well as broadening her global perspective for the benefit of K-12 students. She has a generosity of spirit that is infectious. Her willingness to share her good fortunes makes her a joy to have as a resource.
Julia Perlowski
Director of Theatre Programs, PBHS / National Educator Award for Outstanding School Theatre Teaching Excellence Award, U.S State Department
The sound of 21 Century arts education come from Genein Letford with classical depth and an amazing tune that connects students hearts and souls to the core of all parts of the curriculum. This outstanding educator is THE global model of the true power that art and music play in learning, inspiration and empowerment of children. I'm incredible honored to call her colleague, mentor and friend!
Scott Bedley
Educator / 2014 Orange County Teacher of the Year and 2014 California Teacher of the Year Finalist
Genein Letford is a dynamic and creative arts specialist who can differentiate for many types of learners. Trained at California State University, Northridge, Mrs. Letford is able to take learning theory and create co-integrated lessons that excite and engage children of all ages. Over the years, she has received numerous arts grants and awards that has helped teachers and students
integrate music into their lives. My Masters students, over the last 4 years, have benefitted from Ms. Letford's lectures on integrated lessons in music. Some of the comments that were made were, " they are nicely designed lessons that are easy to implement." "Teaching music seems less scary and more my level."
Dr. Joyce Burstein
Professor / California State University, Northridge